The House …
Located on a side road in a purely residential area with single-family houses, the apartment set in these quiet surroundings invites the guest to relax after an eventful but strenuous day and find new strength and energy for the next day.
The apartment (with separate entrance) is approx. 34 m² in area and offers a pleasant temporary residence for one or two people.
The decor in bright and attractive colours is modern and new.

The apartment includes a comfortable living-room and bedroom and a separate dining and kitchen area. A spacious bathroom (with window) with shower completes the apartment.
If the weather is warm, the small terrace in front of the apartment (facing south), with seat and table, offers the guest an opportunity to relax.

Traffic connections to central city destinations e.g. trade fair, city centre, Congress Center, the famous "Old Town", are just a short walk away. (see Location & Distance )

Note :
We request guests to refrain from smoking during their stay in the apartment. Thank you.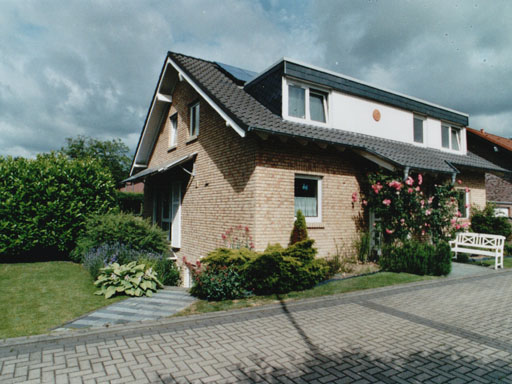 Frontside of the house
Stairs to the apartment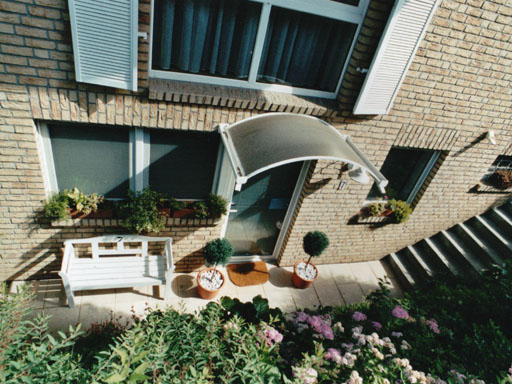 Entrance to the apartment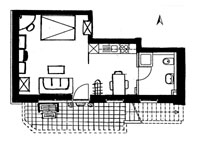 Groundplan apartment